In my view a succesfull dance class creates an atmosphere where body, mind and sensations/imaginations get integrated. The artform Dance has the wunderful capacity to merge physical (psychomotor), mental (cognitive) and emotional (affective) elements of human beings. When we start to move or even dance, we fullfill a complex work of informative alternation between bodily energy and the outer world (e.g. physical lows like gravity).

Awareness for such processes is a principal tool to focus during the class. We become aware of different body textures. We sharpen our sensations while we face exposure to gravity/weight to promote movement. My intention is to teach students principles of different dance techniques. I believe principles are essential tools to learn in dance and to reflect within our body about outcomes of any learning process.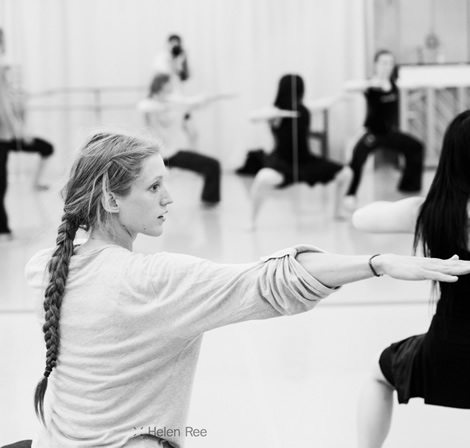 Once embodied reflection is sensed and understood, knowing how to make and create becomes both infinite and concrete. This helps dancers in the wide field of performing arts and contemporary dance. It faciliates the search for new dance aesthetics, different body textures, dynamics and movement qualities. It enables opposed qualities such as fragility/power or smoothness/sharpness.

Following a clear structure, a class starts with mobilizing and gentle stretch/strenghten exercises. Sometimes these exercices are related to improvisation tasks or somatic practices. It is about to prepare the body and mind, to soften and strengthen our muscles, ligaments and joints and to find sensations for flow, liquidity and elasticity of the fascia and musculoskeletal structure of the body.
As the class continues, we gradually focus on more energetic sequences. We experience moving through different levels - from the floor up into medium and upright positions and down again. We use shifting weight, turns and jumps as well as moving through space (locomotion).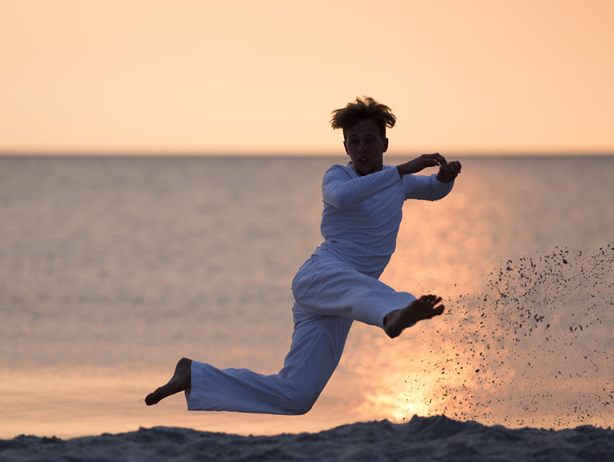 A focus on a natural breathing helps to immerge in different body textures, dynamics and movement qualities. Mastering the ability to balance direction and letting go again defines gracefullness within the art and makes dancing an effortless effort.
Finally we focus on the practice to perform by working with short movement phrases/choreographies. We search for musicality and artistry. It is the moment to combine all the embodied former principles and to bring them into dance movements. We aim to be smooth while moving low in and out of the floor, to be compact while moving through space using the ability to perform different dynamics, speed and movement qualitities. It opens space for different sensations, expressions, emotions and especially for enjoying the effort of dancing.

My contemporary/modern class integrates elements of various different dance techniques. I am combining principles of different contemporary dance techniques (floor work, release technique), modern dance techniques (Limon, Jooss-Leeder-Technik) as well as contact improvisation, improvisation methods and body work (somatic practices, Feldenkrais).