Following the gentle warm-up, we gradually focus on more energetic sequences. The class increases in complexity involving set movement material and combinations. We experience moving through different levels - from the floor up into medium and upright positions and down again. We use shifting weight, turns and jumps as well as moving through space (locomotion).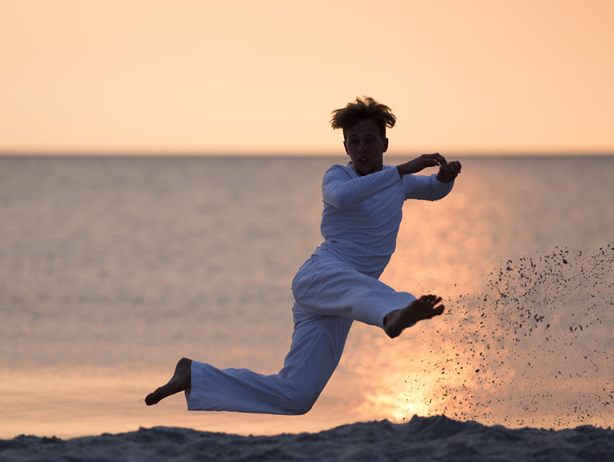 The class aims to bring sense for different body textures, dynamics and movement qualities. Mastering the ability to balance direction and letting go defines gracefullness of the arts.
We aim for embodied reflection and once it is sensed and understood, knowing how to create dance becomes infinite and rich. It enables to switch between opposed qualities such as fragility/power or smoothness/sharpness.

Finally we focus on the practice to perform by working with short movement phrases/choreographies. We search for musicality and artistry. It is the moment to combine all the embodied former principles and to bring them into dance movements. We aim to be smooth while moving low in and out of the floor, to be compact while moving through space. The final part opens space for different sensations, expressions, emotions and especially for enjoying dancing.

My contemporary/modern class integrates elements of various different dance techniques. I am combining principles of different contemporary dance techniques (floor work, release technique), modern dance techniques (Limon, Jooss-Leeder-Technik) as well as contact improvisation, improvisation methods and body work (Feldenkrais).